For the prospective canoe camper concerned about physical requirements involved with joining up on one of our trips, no special pre-trip conditioning is required. We encourage an active life style which may involve daily stretching and walking for several weeks prior to your trip. Numerous trips have very few or no portages and involve paddling 4-5 hours per day allowing plenty of in camp time for exploring and relaxation.
Our Guides Provide Excellent Training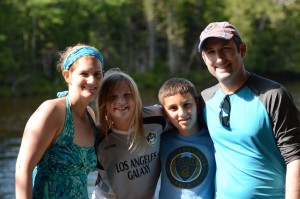 Our guides will instruct you in the basics on and off the river. We'll go over how to handle a canoe including proper canoe strokes, working as a team with your partner and how to read the river. At the campsite we'll go over how to set up and take down camp. You can get involved as much as you desire with camp chores including collecting and sawing fire wood, fire building, fetching water and cooking over an open fire.
We have Knowledge & Experience of Canoe Routes
With years of experience and many outings on Maine and Canadian rivers, we've become quite efficient with the whole process including best place to start and end your trip, where to camp, river distances, time needed to travel, points of interest and the knowledge & experience of your canoe route.
Our Safety Record is Exceptional
Dave and his team have been guiding canoe trips for many years on numerous Maine and Eastern Canadian Rivers. Everything from family friendly to advanced whitewater trips. We have an excellent safety record on all of our trips. We understand the importance of maintaining a safe environment. Our registered Maine Guides have the skills and proven experience to lead wilderness canoe trips. We review trip protocols with all participants prior to going downriver. The safety and well-being of everyone is of utmost importance while on trips.
We Make Sure You Are Prepared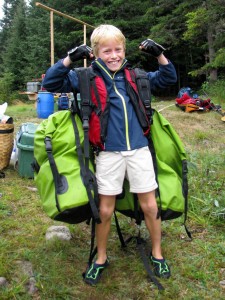 All necessary camping equipment including river bags to keep your clothing dry, self inflating compact sleeping pads, durable Old Town canoes, compact camp chairs to relax around the campsite, type III life jackets, paddles, spacious Eureka Timberline outfitter tents, group tarp, cooking & eating utensils, well stocked First Aid kit and for a little added peace of mind, a Delorme InReach two way satellite communicator. You may have some of your own equipment you prefer to bring, please contact us to discuss your gear.
Bugs and Taking a 'Nature Break'
Many first timers are concerned about bugs and going to the bathroom. During the months of July and August, bugs are not so active and no bug jacket is necessary. Maine campsites have an outhouse or secluded fiberglass outbox that are clean and well maintained.
Don't Worry, We've Got you Covered!